Just Cavalli is a youth line of watches from fashion icon Roberto Cavalli. The Italian designer is world famous for his innovations in the fashion world. He is known as the father of the sand-blasted look for jeans which is pretty much the standard for denim manufacturers today. He also invented and patented a very unique printing procedure on leather which allowed him to create the exotic prints which became the signature of Roberto Cavalli designs.
The History of Roberto Cavalli
Roberto Cavalli took his first steps into the fashion world when he studied at the local Art institute. He soon decided that he didn't want to be an artist and he started experimenting by applying artistic techniques to textiles. While he was a student at the Art institute he a made a series of flower prints on knit which were noticed by the major Italian hosiery factories. He invented and patented his unique printing procedure on leather in the early 1970's and started creating patchworks of different materials. After demonstrating these techniques in Paris he immediately received commissions from fashion designers like Hermès and Pierre Cardin. His reputation continued to soar over the 70's and 80's before he moved on to designing jeans. He first started to apply his artistic techniques to denim in the late 1980's and found his greatest success with his sand-blasted jeans in 1994. He launched Cavalli Jeans in the year 2000 which was later renamed Just Cavalli.
Just Cavalli Watches
Just Cavalli watches bring Roberto Cavalli's signature luxurious and exotic look to the young and young at heart without the premium pricing of his main line. The designs of Just Cavalli watches are bold, flamboyant, energetic and classy - just like the young people who love to wear them. This collection of stylish, trendy and sophisticated watches brings the stylish world of Roberto Cavalli within reach of everybody.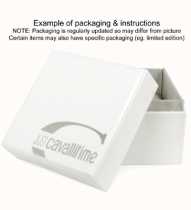 Official Just Cavalli UK dealer
Great prices and savings on high street RRPs
Make us an offer service
Thousands of online reviews - average rating 4.9 / 5: Google Reviews - Trustpilot - ResellerRatings
Free bracelet adjustment available on metal watches
Over 20 years of high street watch and jewellery experience
---